OJJDP-Supported Training for Juvenile Prosecutors Held in Columbia, SC
By Office of Juvenile Justice and Delinquency Prevention
Published: 08/26/2019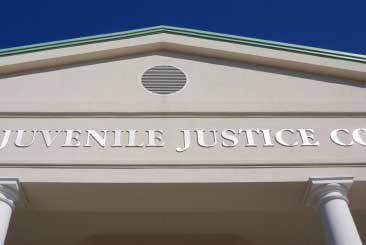 Increasingly, the juvenile justice system is diverting youth who have committed low-level, nonviolent offenses from formal adjudication to alternatives such as treatment, restitution, or service programs. Significant research developments over the past two decades have contributed to this rising tide of reform. Research on adolescent brain development has shown that young people are more capable than adults of changing their behavior. In addition, research has shown that childhood abuse and neglect and a history of substance abuse can cause trauma to the developing brain and are correlated with a higher risk of delinquency. Evidence-based interventions are now available to address these problems and reduce the risk of reoffending.

Because juvenile prosecutors need ongoing training to be consistent with the latest science and research, the National District Attorneys Association (NDAA), with support from OJJDP's National Training and Technical Assistance Center, has developed a new curriculum, "The Role of the Juvenile Prosecutor." NDAA piloted the training at the Advocacy Center in Columbia, SC, on July 31–August 2, 2019.

In her opening remarks, OJJDP Administrator Caren Harp expressed enthusiasm about OJJDP's renewed commitment to training juvenile prosecutors and the expertise of the participating faculty. She also emphasized the importance of the juvenile prosecutor's role in ensuring youth justice and community safety.

Faculty members included Susan Broderick, a former prosecutor who, along with OJJDP Administrator Caren Harp, was instrumental in updating NDAA's National Prosecution Standards for juvenile justice; John Delaney, a former Chief Assistant District Attorney in Philadelphia's Juvenile Court Unit; Anthony Pierro, Chief Juvenile Attorney in the Ocean County, NJ, Prosecutor's Office; Lindsey Moreland, Assistant District Attorney in Davidson County, TN; and Kristi Browning, NDAA Program Director.

The training featured presentations on the following topics:
The role of the juvenile prosecutor. The session outlined the history of the juvenile justice system, through the lens of case law and the culture at large. Presenters also considered the many obligations of the juvenile prosecutor and the value of partnerships in the field of juvenile justice.
Substance abuse/misuse/addiction. Presenters offered a basic understanding of the science of addiction and the role juvenile prosecutors play in prevention, intervention, and recovery.
Ethical considerations and attorney wellness. Presenters discussed a juvenile prosecutor model that incorporates fairness and equity in policies and practices from case screening through sentencing. They also emphasized the importance of self-care among legal professionals to prevent or address substance abuse and mental health issues.
Child and adolescent development. The session explored the science of brain development in children and teens, the effects of childhood trauma on physical and mental health, and the tenets of trauma-informed care.
Bridging research and practice, evidence-based practices, and principles of effective interventions. Presenters examined the link between a young person's environment and criminal behavior. In addition, they discussed how prosecutors and community partners can respond to risk factors through a range of approaches, including screening tools and early intervention.
The prosecution of serious, violent, and chronic offenders. The session considered community involvement and specialized programs and courts, and offered guidance on when a juvenile should be tried as an adult.
Key considerations in diversion. Presenters offered an overview of current research and best practices and emphasized the importance of using this knowledge to enhance diversion programs.
The prosecution of adolescent sex offender cases. The session reviewed normal and abnormal sexual behavior in preteens and teenagers and the most common offender typologies. Presenters offered guidance on improving the investigation of these cases, including interviews with child victims and appropriate disposition recommendations.
The exploitation and trafficking of minors. This presentation focused on the legal definition of trafficking and identification of trafficking victims. Presenters discussed crimes and behaviors that co-occur with trafficking and explored how to help juveniles who are trafficked and treat juveniles who assist the trafficking of others.
In addition to Administrator Harp, Associate Administrator James Antal and Deputy Associate Administrator Jeffrey Gersh attended the training.

Resources:
NDAA's National Prosecution Standards for juvenile justice are accessible online.
---