A Perfect Fit: Acting Commissioner Helps Pair Kids with Free Bikes
By John Cokos, New Jersey Department of Corrections
Published: 09/02/2019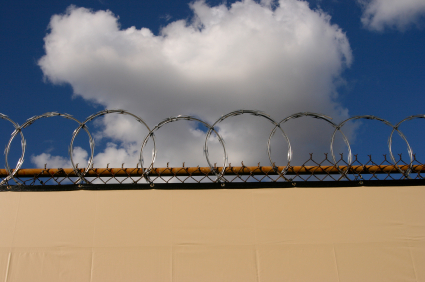 As parents struggled to keep their kids in a single-file line, the crowd of children, excited to pick out a bike and helmet, grew increasingly larger.

Just within reach of the eager group was a neatly organized assortment of bicycles, more than 50, and a maze of orange traffic cones awaiting an ambush of young cyclists to come zipping through with their new bikes.

New Jersey Department of Corrections (NJDOC) Acting Commissioner Marcus O. Hicks, Esq., was on hand Tuesday, August 6, to fit helmets and hand out the free bikes during Trenton's activities at National Night Out, a nationwide campaign designed to promote positive ties between law enforcement and communities.

During the giveaway, the NJDOC showcased a collaboration with the Boys and Girls Clubs of Mercer County (BGCMC).

The Commissioner's Bicycle Repair Shop is an NJDOC initiative operated by Deptcor, the Bureau of State Use Industries. Deptcor operates 18 shops and offices, employing between 700 and 800 incarcerated individuals from 10 different state correctional facilities. The Deptcor Central Warehouse in Trenton receives bikes, most of which are in disrepair, that have been donated, found or confiscated. Once repaired and reconditioned, the bicycles are made available to low-income families in the community through the BGCMC Bike Exchange.

The BGCMC Bike Exchange, which has been in operation for 10 years, has a fullscale repair shop at its storefront in Ewing. The Bike Exchange program has repaired more than 18,000 bikes over the years and raised $900,000 for local after-school programs.

"The Commissioner's Bicycle Repair Shop is a great partnership and has many benefits," Hicks said. "The initiative helps support our youth by promoting safe recreation. Additionally, it helps incarcerated individuals develop skills useful for post-release employment, a strong work ethic and the pride that comes with giving back to the community."

Harold Sherrod, who has worked at Deptcor for more than 22 years, recently was assigned to oversee the bike shop.

"It's very enlightening to see the inmates working constructively with volunteers to restore the bikes." Sherrod said during the National Night Out giveaway. "It's even more inspiring when you see all these kids coming out here and benefitting from the work that's being done."

The Commissioner's Bicycle Repair Shop opened in 2013 and repairs anywhere from 25 to 40 bikes per week. "Some of the repairs are simple, like replacing a chain or a tire," Sherrod said. "Others can get pretty complex, like fixing gears."

Volunteers from the Bike Exchange repair shop help pass along their skills to the inmates at the Deptcor shop.

"The Bike Repair Shop is a wonderful concept, and a great opportunity for those in custody to learn a skill and interact professionally with each other and those they encounter at the shop," said Deptcor Director Kennedy O'Brien. "Perhaps the largest benefit to the inmate is the ability to have a positive impact on a community even while incarcerated. That is powerful.

John Cokos, a former Navy Mass Communication Specialist, began working for the New Jersey Department of Corrections' Office of Public Information in May 2018.
---