The Walking Dead
By Ted Tudor
Published: 10/07/2019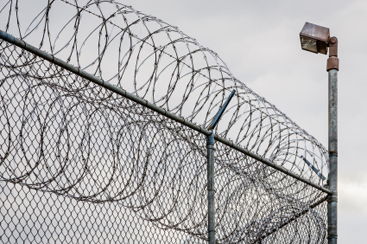 I never worked as a Correctional Officer (CO). So why would I write a story for corrections staff to read? I volunteer for Desert Waters Correctional Outreach, and have listened to many COs' heart-stopping stories. Most of my working years were spent as a professional truck driver. And now I realize that corrections staff and truck drivers share some work-related issues.

Three of the work-related issues corrections staff and truck drivers have in common are: long hours, poor working conditions, and lack of respect. In this article I will speak of the effects of working long hours. Yes, lack of sleep impacts workers and those around them.

When I started as a truck driver I was usually required to put in fifteen-hour days and generally sixty or more hours per week. There were a few times that over one hundred hours per week were logged. There were many weeks of well over sixty hours per week logged. One company that I worked for guaranteed that we would put in at least sixty hours per week.

I understand what it is like to work long hours in stressful conditions around people that do not like you, mingling with those that wish you were not there, and people who do hateful things to you. This I understand and have experienced. I also know what long hours without sleep has done to me and how dangerous it was for me and those around me.

In the 1960's I drove regularly between central Ohio to the Chicago area and returned to my home base in Ohio. Most of the time I would make three round trips per week and sometimes four.

Depending on where I picked up and where I delivered, it would take eight to ten hours of driving time to make it one way. This was in addition to the time spent in pickup and delivery.

In order to log this time legally, we would sometimes have to push the pencil faster than what we actually drove. In reality I have been without sleep over 24 hours many, many times in my working years as a truck driver.

At that time almost all of the highways were two-lane roads and the roads between Chicago and Ohio went through several small towns. Some had traffic lights, some did not.

I have driven through some of those towns more than once and several miles down the road I'd be suddenly wondering, "Where am I going and where am I? How did I get here without going through the town of Larwill, Pierceton, Plymouth or other towns? Did I run through red traffic lights, stop signs? Did I run anyone off the road?" I once woke up in the right traffic lane with the engine running full speed and the truck was out of gear and not moving.

I don't know what happened during parts of some of those road trips.

I have also hauled in the oil fields of the western US. At that time the legal system did not enforce the laws concerning the hours worked in the oil fields. Many weeks the logged hours hovered around one hundred hours.

By the grace of God, I am still alive. During some of those long hours I've experienced losing control coming off a pass, running over cattle in the road, waking up bouncing across the sage brush and ending up on dirt roads in the middle of nowhere, not knowing where I was or where I was supposed to be going.

Once I was so tired, I draped myself across the steering wheel with a lit cigarette between my fingers so that I would wake up shortly. I woke up sometime later with the ashes of the cigarette on the floor and water blisters between my fingers. I was so out of it, I slept through the pain of having my skin burn without waking up.

And I have done some really dangerous, stupid road rage stunts that I do not want to think about.

From what I have shared above you would think that I am not a safety-conscious driver. Wrong. In my adult years I have tried to be a professional, courteous and safe driver. But when extremely fatigued, I have seen in myself and others that the mind and body do not operate properly. Sometimes they hardly operate at all.

Several months ago I saw a person standing on a walking cast in a public place. I walked up to him and asked him how he had injured himself. He said he had fallen asleep at the wheel and wrecked. Yes, he is a CO and he was going home after working overtime. In the past month I've also heard of a situation where a CO was going home after working over-time, fell asleep as the wheel and killed someone. How many in the past year have caused injury or death because of sleep deprivation?

How many COs have recently pushed the pencil on logs because of sleep deprivation? How many COs have not really done the job that they said they did do–because of sleep deprivation. And how many people have been hurt because of this?

How many COs have been disciplined or lost their jobs because of sleep deprivation? How many lawsuits have resulted because of errors? How much did that cost to the agencies where these COs worked?

Very recently a high profile person detained at a jail died, apparently by suicide. The two COs who were in charge of that person reportedly were working overtime. What happened?

How does all this affect COs' personal lives? From experience I can say that when you work long hours on a regular basis, you do not have much of a personal life. Oftentimes I arrived home after 12 to 15 hours on the job, only to find the house empty. Everyone had gone to an event, as they did not even know if or when I would be home. In some ways this could be a relief, because I was only going to be at the house 3 to 5 hours before having to head back to work. And I needed those hours for sleep.

When you work extremely long hours, you and your family does not have a normal lifestyle. The house where your spouse and children live feels like a secondary place to spend time. I actually was more tuned in to what was going on at work than what was happening with my family. Wherever I went when off duty, my mind was still partially on duty, and I was irritable and hard to get along with. If you don't believe that this could be happening to you too, just ask those around you.

And what about your health? Oh, WOW! Just watch that newly hired CO start to pack on the pounds. And watch the mental changes as they happen. I know some of this might be due to other sources of stress on the job, but how much of that is due to the stress of not getting enough sleep, especially if the new hires start on the night shift?

Sleep deprivation can be a killer. What can YOU do about it? Who is responsible for it? What needs to be done?

This article as been reprinted with permission from the September 2019 Issue of Correctional Oasis, a monthly e-publication of "Desert Waters Correctional Outreach".

Ted Tudor has been a volunteer at Desert Waters Correctional Outreach since its inception in 2003. He has worked as a truck driver and a truck driver trainer for 30 years. Ted is the author of the "Professional Truck Driving Manual" Volumes 1 & 2.
---