Ways to Address Food Contamination in Correctional Facilities
By Robert Kravitz, President AlturaSolutions
Published: 10/21/2019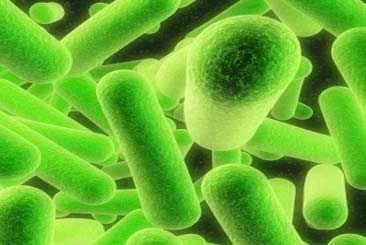 The World Health Organization estimates that one in 10 people around the world falls victim to illnesses every year as a result of food contamination. This is approximately 600 million people, and of these, more than 400,000 die.

How many inmates in correctional facilities become ill due to food contamination, need hospitalization, or die after consuming contaminated food is unknown. Up-to-date statistics are not always available. Further, inmates may be suffering from other illnesses and infections at the time they become ill. This makes diagnosis more difficult.

To help stop the spread of illness and disease, many correctional facilities have started to use or are considering the use of ATP monitoring systems. These systems have proven to be one of the most significant advances in professional cleaning in decades, helping to keep all types of facilities healthier.

Adenosine triphosphate (ATP) is found in every living cell. This includes cells in you and me, as well as germs, bacteria, some viruses, and other pathogens. To use an ATP monitor, a swab is swiped on a small surface area, sometimes just the tip of a light switch. The swab is then placed in the monitor. A few seconds later, a reading of the number of relative light units (RLUs) on the surface just tested is presented on the monitor. The higher the RLU reading, the more ATP is present.

Let's suppose the RLU indicates that there is a large volume of ATP on a surface. Does this mean the surface is contaminated?

Not at all. Remember, we said ATP is found in all living cells. However, in the professional cleaning industry, a high RLU reading is often viewed as a "red flag." Because we do not know what is actually on the surface, to be safe, the area must be re-cleaned or cleaned with more effective cleaning solutions, such as disinfectants or sanitizers.

This makes ATP monitors very valuable for both the professional cleaning industry as well as for correctional administrators in their battle to help stop the spread of disease. However, as helpful as these systems can be, they do have limitations that correctional administrators should be aware of. Among them are the following:
Only a small area can be tested at a time. To effectively use an ATP monitoring system, we must focus on a specific surface. If we swab a light switch and the surrounding wall area, the results may be skewed.
Different ATP systems can produce different results. Readings can vary from system to system, and they may also have different pass/fail levels.* A reading of 10 RLU from one manufacturer, for instance, may be the equivalent of 50 RLU on another system.
False positives can happen. In addition to misinterpreting the RLU reading, a false positive can occur, for instance, because the swabs used in the testing procedure can vary in their effectiveness at collecting ATP.
Chemical residue can impact the results. Chemicals and disinfectants used to clean a surface can leave a residue; once again, this can skew the ATP reading.
ATP systems are not always effective. In one study, while researchers found ATP monitoring to be effective, their "primary limitation… is its relatively poor detection of gram-negative bacteria." Gram-negative bacteria have been associated with different types of bacteria that can cause disease [1].
Options and Alternatives

Because of these limitations, what options do correctional administrators have, especially if there is a concern about food contamination? One is the use of a relatively new but very promising technology referred to as "imaging technology." While there are different vendors, one of the leading companies offering this service is OptiSolve.

These systems are designed to take images of a surface, providing a much broader picture of what pathogens may be hidden on that surface. This means that not only would a light switch be analyzed, as with ATP, but also the entire area surrounding that light switch such as the adjacent door and wall. The images can be viewed as a map, according to Mark McInnes with OptiSolve, "indicating not only where potential pathogens are located, but where they are most concentrated. [This is because] the most concentrated areas take on a red hue whereas the less concentrated areas are in different degrees of green."

This also means that in a kitchen area when there are concerns about food contamination, we can test large portions of a kitchen work area. The images would indicate not only where pathogens are located but in what concentration. With this information, correctional administrators can be proactive, taking aggressive action to beef up cleaning and disinfecting with the goal of keeping staff and inmates healthy.

Robert Kravitz is a frequent writer for the corrections industry.

[1] Omidbakhsh N, Ahmadpour F, Kenny N (2014) "How Reliable Are ATP Bioluminescence Meters in Assessing Decontamination of Environmental Surfaces in Healthcare Settings?" PLoS ONE 9(6): e99951. https://doi.org/10.1371/journal.pone.0099951
---