Aggressive Cops Or Politicians - Who Is Responsible For Strained Community Relations?
By Leonard A. Sipes, Jr.
Published: 12/09/2019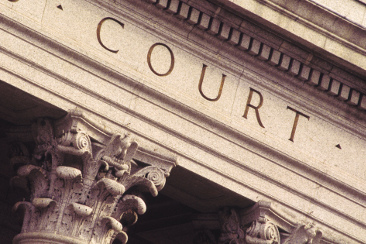 I'm asked by people about the negative publicity regarding cops. It seems that there are daily incidents. I'm asked to explain why these events keep occurring.

I tell people that policing in America has moved from incident to issue, a phrase I've used during my thirty-five years of media relations for national and state criminal justice agencies. It means that the media is no longer giving cops the benefit of doubt; that anything negative is reported and amplified. This also applies to politics.

Presentential politicians find it convenient to campaign against law enforcement. They are eager to expose the sins of cops. Bernie Sanders states that when stopped by the police, "Respect what they are doing so that you don't get shot in the back of the head." Responding to the same question, Joe Biden stated, "Institutional racism should no longer exist. As president, I'll put forward change to help put an end to it," he said in the clip, CBS.

Cops-Not Blameless

There is no doubt that there are officers who have screwed up or engaged in behaviors unbecoming. As I've previously said, we need to own our issues.

There are questionable cops. We have a long and negative relationship with a variety of groups. We need to do better.

Every cop understands this. Every bad officer puts all at risk.

Perspective

But we also need to place events in their proper context.

Part of that contextual discussion is that cops were coerced into aggressive tactics to counter the growing crime and fear of crime problems of past decades. Who "forced" cops to become more aggressive? It was politicians at all levels. It was community leaders and the media. Everyone understood that crime was destroying communities throughout the country and they wanted law enforcement to do "something" about it.

I attended community meetings where police were blamed for not caring or being biased for not removing troublemakers. "I don't care how you do it," proclaimed one community leader, " just get them off the corner." Thus there was a consensus among everyone that cops needed to be aggressive and drive the "bad" people out of communities through law enforcement and incarceration.

Back In The Day

When I was a cop, good arrests were a major part of the strategy. You wanted a reputation with prosecutors and judges based on not making chicken-excrement arrests. You were available for major calls like crimes in progress and terrible accidents. We questioned the judgment of cops who were never available for calls or backup because of time-consuming minor arrests.

We didn't arrest for marijuana possession or for having a drink or two and driving. We took most kids home to their parents for stupid stuff (my first encounter with law enforcement as a teenager). Domestic issues were handled by stern warnings.

Then Mothers Against Drunk Driving wanted everyone drinking and driving arrested. Domestic incidents turned into the arrest of both parties per political and advocacy pressure.

And most importantly, law enforcement was ordered to get the trouble makers out of the community. To this day, when I review the results of incidents gone bad, I'm not surprised by the connection between political and community pressure and what happened. It's usually related to residents or business people complaining to local politicans.

Judicious stops turned into mass arrests. Prudence became aggression.

Every stop and every arrest is a dangerous event for all involved. There are no safe arrests. It was inevitable that things would go south.

Officers were at the mercy of everyone as to pressure for more arrests and community safety. There wasn't a politician or community member or reporter in the country who didn't understand or agree with the strategy. There were few dissenting voices.

Candidate Bloomberg/Fox News (direct quotes rearranged)

Former New York City Mayor Michael Bloomberg has yet to formally announce whether he will run for president in 2020, but during remarks where he looked to the future before a majority-black church in Brooklyn, he apologized for his controversial "stop and frisk" policy that sowed distrust of police in black and Latino communities during his administration.

That policy, which was later repealed, allowed police to stop individuals on the street and briefly question and frisk them if they had reasonable suspicion that the person may be committing, had committed or is about to commit a crime. During his Sunday speech, Bloomberg recognized that this led to "far too many innocent people" being stopped, many of them black or Latino.

"Over time I've come to understand something that I've long struggled to admit to myself," Bloomberg told congregants at the Christian Cultural Center in the East New York neighborhood of Brooklyn. "I got something important wrong. I got something important really wrong." The former three-term mayor defended his intentions, which were to reduce gun violence, but admitted that he made an error in how he went about it, even noting that when he put in safeguards to reduce police stops, crime did not go up.

The Police Union's Response

The city's top police union hit back Sunday. "Mayor Bloomberg could have saved himself this apology if he had just listened to the police officers on the street. We said in the early 2000s that the quota-driven emphasis on street stops was polluting the relationship between cops and our communities.

His administration's misguided policy inspired an anti-police movement that has made cops the target of hatred and violence, and stripped away many of the tools we had used to keep New Yorkers safe. The apology is too little, too late," Police Benevolent Association President Patrick J. Lynch said. Fox News.

Aggressive Policing Got Us?

Aggressive policing reduced violent crime in many cities. It was called the New York City Miracle for the reductions and urban reinvestment there. Crime-ridden areas became tourist meccas.

There were mixed results in other cities.

But the blowback from decades of aggressive policing and the subsequent negative publicity extracted a tremendous toll.

40 Million Yearly Police Contacts

The data states that policing is one of the most respected professions in the US and the world, and research documents that the overwhelming number of people stopped by law enforcement felt that they acted responsibly, Confidence in Police.

Eighty-five percent of Americans either have a great deal or some confidence in law enforcement. The media and Congress are at the bottom of the ratings.

An estimated 40 million U.S. residents age 16 or older, or about 17 percent of the population, had a face-to-face contact with a police officer in one year. Among people who had face-to-face contacts, about nine out of 10 residents felt the police were respectful or acted properly, Bureau of Justice Statistics.

Having said this, it's inevitable that out of 40 million yearly encounters, some will go bad. It's a statistical reality.

Per the Bureau of Justice Statistics study, police used or threatened to use force in less than two percent of contacts.

The Impact Of Negative Media

Regardless as to the data, the endless negative publicity from the two percent of contacts where police used or threatened force had a dramatically gloomy impact:

There has been a 63% decrease in applicants applying to become a police officer per a national survey, Out Of Cops.

Police initiated contacts are down by huge numbers, Proactive Contacts. Arrests are also down considerably, Arrests. Is the immense negativity thrown at cops causing them to pull back?

Per Pew, 72% say officers in their department are now less willing to stop and question suspicious persons. Overall, more than eight-in-ten (86%) say police work is harder today as a result of high-profile, negative incidents.

About nine-in-ten officers (93%) say their colleagues worry more about their personal safety – a level of concern recorded even before a total of eight officers died in separate ambush-style attacks in Dallas and Baton Rouge, Cops Holding Back?

The data on police PTSD, suicides, drug and alcohol use and general stress is well documented, see Police Stress. Is policing becoming too hard, too emotionally draining? Is that why recruitment and retention are problems?

There are endless references as to how being a cop changes your personality. "How many domestic violence calls can you handle? How many people shot? How much blood? How many abused children? How much violence can you process?" Crime in America.

The rate of full-time police officers decreased by 11 percent from 1997 to 2016, Declining Cops.

Conclusions

When we study the problems of this or the previous century, the dilemma of crime and justice will be at the forefront. The record will show that cops were mandated to become aggressive with endless stops and arrests, and that almost everyone supported the effort.

Out of forty million yearly contacts with citizens, bad results are inevitable. If you've been a cop, you know how easy it is for things to quickly get out of hand. I almost shot someone at close range for reaching for a gun that turned out to be a starter pistol (a nonlethal device used at track meets).

There are times when I ask about the sanity of cops for misguided shootings yet there are plenty of times when a cop uses force where I've been in the same situation. Instantaneous decisions based on uncertainties create bad results. There is a fog of war, and there is a fog of police encounters where the innocuous can seem deadly.

The only way to stop or lessen them is to decrease stops or have sufficient person-power on hand and plenty of non-lethal alternatives or have mental health specialists present or heavily invest in training and techniques. We know all this yet it simply doesn't happen because politicians and citizens won't invest the money.

Cops understand that they are pawns in a much larger game. They understand that they do not control anything. Yet they are sent out daily with inadequate preparation to engage in activities that significantly heighten the probability that they will have to use force or be hurt or worse.

Cops are getting out per the demands of family members. Recruitment and retention are pressing issues. Like urban teachers, I foresee the day when we will have no choice but to hire foreign police officers to patrol our streets.

Violent crime increased 28 percent from 2015-2018 per the US Department of Justice, Crime in America, and a big part of the reason why is the speculation that cops are backing down from any form or proactivity to protect themselves from ending up on the front page of the local newspaper.

But this can all be remedied by training, equipment, better pay, sufficient person-power and experts in mental health being available at all times.

But that's not happening and once again, everyday cops are caught in the middle of unrealistic expectations.

What politicians and community members and the media want and what's possible are, once again, resulting in societal problems.

But with rising violent crime, the stakes are higher than ever. Will we learn from our recent past or continue to ask too much from too few?

Reprinted with permission from https://www.crimeinamerica.net.

Contact us at crimeinamerica@gmail.com or for media on deadline, use leonardsipes@gmail.com.

Leonard A. Sipes, Jr has thirty-five years of experience supervising public affairs for national and state criminal justice agencies. He is the Former Senior Specialist for Crime Prevention for the Department of Justice's clearinghouse and the Former Director of Information Management for the National Crime Prevention Council. He has a Post Master's degree from Johns Hopkins University and is the author of the book "Success With the Media". He can be reached via email at leonardsipes@gmail.com.
---