Amazon Rules-The Private Sector And Crime Prevention
By Leonard A. Sipes, Jr.
Published: 12/23/2019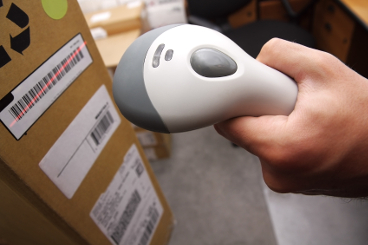 I was the senior specialist for crime prevention for the Department of Justice's clearinghouse. Then I became the director of information services for the National Crime Prevention Council. I helped give birth to McGruff the Crime Dog, the nation's most successful public service advertising campaign. McGruff continues to live on, New York Times.

What was clear to me then, and what's even clearer now, is the unrecognized and successful investment of the private sector in crime control.

Even though violent crime increased 28 percent since 2015, property crime continues to plummet, which is an interesting criminological phenomenon unto itself because, traditionally, violent and property crime was supposed to rise and fall together, Crime in the US.

FBI data shows that the property crime rate fell by 54% between 1993 and 2018, while BJS reports a decline of 69% during that span, Pew.

What's new is the growing reliance on the private sector and citizen involvement for the massive decrease in property crime. Most offenders are opportunistic which means that if the easy opportunities are eliminated, property crime goes down without displacement to other targets.

Yes, correlation does not equal causation, but beyond aggressive policing and incarceration, massive private sector involvement seems to be a reasonable explanation.

Root Causes Versus Targeting Hardening

The reliance on technology and citizen involvement was more difficult than most people realize. Some criminologists scorned neighborhood watch and target hardening (commercial devices to prevent property crime) because they felt that the approach was misplaced. They wanted an all-out attack on the root causes of crime.

But there is no universal theory as to a root causes approach. There was disagreement as to which root causes propel crime or how to attack them.

Many thought that promoting better locks or citizen involvement was flawed because it skirted social issues.

But after hundreds of conversations with crime victims, crime prevention specialists and after immersing myself in the literature for decades, it seems obvious that the blind advocacy of social theories was wrong. Citizens are most affected by property crime and signs of disorder.

There was a new television news manager who wanted to live with his family in Baltimore. After their third burglary (bikes stolen from their garage) they moved to a home thirty miles away. He and his family wanted nothing to do with residential life in Baltimore. He wasn't alone.

Citizens take property crime (or signs of disorder) to heart and infer that their experience (or those of their neighbors) could be a sign that violent or more serious crime is next.

The deterioration of so many cities and suburbs isn't necessarily related to direct experiences with violent crime; it's property crime and related issues (i.e., graffiti, vandalism, trash, disorder) that cause people to get out of and to stay out.

The criminologists who looked down their noses at neighborhood watch, target hardening and communication strategies were not only ethically wrong, they were inept for not promoting research-based efforts that kept people in their homes.

Neglect lead to the downfall of many urban areas. If nothing else, community and property crime strategies lowered crime, fear of crime and gave a sense of empowerment to beleaguered urban dwellers.

What Works

A root causes approach doesn't work because we can't agree on the root causes or how to prevent them.

But target hardening and citizen communication and empowerment does work and there are data providing support for my assertion. Go to Crime Solutions.Gov (Office of Justice Programs-US Department of Justice) and plug in "crime prevention" or "crime prevention through environmental design" or "target hardening" or "car theft" or "burglary" or any related terms and you will find infinitely more successful programs than anything affecting root causes.

New Technologies

We've graduated from using a steering wheel locking device for vehicle theft or good doors, windows and locks for home security to new and innovative technologies:

Spot Crime (direct quotes rearranged): A dozen years ago, Colin Drane started SpotCrime as a hobby. Now the company is bringing local crime data across the country.

Baltimore-based SpotCrime seeks to provide update crime info for people at the neighborhood level, and in doing so worked with police departments to open up and standardize data.

Drane said the service now pushes 300 million crime alert emails annually to subscribers, and has access to data from more than 1,000 police agencies.

The team is still working to expand. In the last six months it released a mobile app, called MyLocalCrime, which is available via both Google Play and the App Store. Along with a website and email, it offers another way for citizens to view crime information and a map about where it's located, and has tools to share data and send in crime tips.

SpotCrime is also adding new datasets: Recently, SpotCrime added a nationwide database of suspects who are on police's Most Wanted list. Drane said it's a chance to share data that police see as important to reach the public.

"The priority is high and what we're doing is geolocating it so not matter where you are in the nation, you can see individuals who are most wanted in your area," he said.

By providing the data, people can have a chance to report back if they see something — though Drane emphasizes that citizens should report any whereabouts to police, and not take matters into their own hands. (We saw a related discussion play out with the launch of the Citizen crime tracking app, fka Vigilante.)

The team is still working to expand. In the last six months it released a mobile app, called MyLocalCrime, which is available via both Google Play and the App Store. Along with a website and email, it offers another way for citizens to view crime information and a map about where it's located, and has tools to share data and send in crime tips, Technically

Amazon's Ring: Amazon revolutionized technology, delivery, inventory, and retail. Now it's about to do the same for crime control, (disclosure-I own Amazon stock).

Amazon's Ring doorbell has an app called Neighbors that lets you post video and photos of suspicious activities, crime and more in your neighborhood. Amazon will also start tapping into the computer-aided dispatch systems of participating police agencies and broadcast them in real-time.

Amazon is hiring a director and a team of people to push crime news directly to participants.

What does this mean? You will get immediate notifications to your phone or computer of crime in your neighborhood plus whatever your neighbors deem suspicious. You don't have to buy a Ring doorbell to do this. And if Amazon is doing this to promote Ring (and additional security systems), you can bet that other home security firms will follow.

We are about to enter a new day as to technology-based crime control. This is truly uncharted territory with endless and potentially profound issues for law enforcement, communities, and the entire justice system. Amazon's new neighborhood watch could be a game-changer, Amazon.

Facebook/Next Door/Social Media: Communicating with each other and sharing information is the heart and soul of crime prevention and informal social control. Where I live in Appalachia, there was a very rare homicide where thousands of people immediately provided details, a suspect description, photos, known associates and other information that caused the assailant to give himself up quickly. The response was overwhelming with people networking and collecting information. Law enforcement's information was almost irreverent.

Target Hardening/Home Security Systems/CCTV/Better Locks-Doors-Windows: Again, Crime Solutions.Gov provides an array of evidence suggesting that physical barriers and technology prevent property crime.

Conclusions

It seems that security systems, locks, fences, good doors and windows, cameras, apps, and other devices reduce property and possibly some forms of violent crime.

Why there isn't a current effort by the Department of Justice to coordinate and study physical and communication strategies to prevent crime is a puzzle.

So Amazon (and others) have taken over the neighborhood watch effort and the world's largest retailer will probably succeed where the USDOJ reneged. The DOJ once funded The National Crime Prevention Institute (I'm a graduate) and the National Neighborhood Watch Program but successful initiatives for crime prevention fell by the wayside for reasons that are beyond the scope of this article.

Neighborhood watch, for example, was notoriously hard to maintain because there was no communication strategy beyond cumbersome phone trees, newsletters and meetings. That problem has been solved.

Yes, there are drawbacks to the apps and technology and law enforcement needs to be in the forefront to make sure the information is not misused and privacy is maintained, but the private sector are now the kings and queens of crime prevention and McGruff the Crime Dog is an afterthought.

Massive amounts of information are being shared by the new apps. Security cameras are everywhere. Good locks, doors, and windows are now standard parts of home construction and remodeling. Anti-theft devices are built into all cars. GPS tracks our phones and property; I can even track my dog.

With social media and the new apps, I know everything about crime in my area in real-time. Crime news is immediate without reliance on newspapers or the electronic media. McGruff suffered from neglect. Amazon is the new crime dog. The private sector has replaced police crime prevention specialists. Criminologists are an afterthought. It's startling to understand that twenty-six million Americans were victimized by identity theft in 2016 and only seven percent of victims called the police. It's now remedied by the private sector, Identity Theft.

Yes, the Department of Justice studies DNA, facial recognition, drones, license plate and automated fingerprint readers, so they have forged an increasing reliance on promising technology strategies

But it's the ability to get millions of Americans involved in crime prevention and to take action that's really important. It's a new world where the private sector rules and the rest of us are trying to understand the implications.

Reprinted with permission from https://www.crimeinamerica.net.

Contact us at crimeinamerica@gmail.com or for media on deadline, use leonardsipes@gmail.com.

Leonard A. Sipes, Jr has thirty-five years of experience supervising public affairs for national and state criminal justice agencies. He is the Former Senior Specialist for Crime Prevention for the Department of Justice's clearinghouse and the Former Director of Information Management for the National Crime Prevention Council. He has a Post Master's degree from Johns Hopkins University and is the author of the book "Success With the Media". He can be reached via email at leonardsipes@gmail.com.
---