Correctional Profession Issues Now and in the Next Decade
By Gary York
Published: 12/30/2019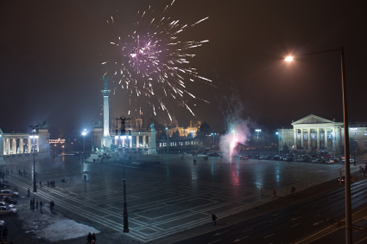 Within the corrections field there are always many challenges. The position of Correctional Officer is labeled "High Risk" for many reasons. I am going to give you my top four challenges we have faced over the past year. All of these very serious in my opinion:
Correctional Officer Suicide: Correctional Officer suicides tied an all-time high in 2019 and we must implement suicide prevention policies for officers in every jail and prison across the country. Supervisors at every level need mandatory training in how to spot an employee with possible life struggles and how to help them. The front-line staff also must be trained on how to handle a stressful situation with a fellow employee.
Staff Shortages: This is a never ending problem that needs immediate attention. Staff shortages lead to over worked officers, stress on the mind and body and more use of sick time. Staff shortages also lead to a dangerous work environment when dealing with inmates. Safety for our officers and civilian prison staff must be a priority. We must provide higher pay and train supervisors how to keep up the morale in these trying times. We must work harder with recruiting and hiring workshops to attract quality people into our profession.
Prison Contraband: I am hearing way too often that certain jails and prisons do not have the manpower to conduct cell searches or shakedowns. This is an area of huge concern for me because officers are being attacked with homemade prison weapons and subjected to dangerous drugs through breathing and skin contact. We must find a way to conduct these searches even if we have to get the supervisors to assist in these searches in order to make up the manpower. We also need more training on how to watch and search visitors and spot corrupt prison staff and report them.
Management and Front-Line Officers Working Together: Both sides must learn how to listen to each other and understand what everyone is going through. Together we stand and apart we fall. Set those egos to the side.
Corrections Profession Issues over the next Decade?


The issues I have discussed above will carry over into the next decade and continue to be issues we must work on. A few other issues that come to mind that we must improve on over the next decade are as follows:
Providing Officers with the Technology to keep up with the Outside World: As the outside world advances with new methods of hacking into our prison systems secure documents and inmates hacking into prison issued tablets we must stay one step ahead. Also preventing the outside intruders from looking in with drones and other long range surveillance equipment is vital to our prison and jail security.
Providing Personal Protective Equipment for our Officers: Lack of funds is no excuse. Officer's lives and civilian prison staff lives are worth every penny.
Updating all Training to keep up with Advanced Security Changes: I still see many agencies using outdated training material. We must update and train to survive.
Funding for our Correctional Needs: We must campaign very hard this next decade to convince state legislature to provide corrections the proper funds for officer pay raises, up to date equipment and staff retention. Leaders in corrections must be trained on how to use the funding properly.
The Aging Prison Population: Older inmates are costing us more and take more manpower and resources than healthy inmates. This is an area in need of attention. With each passing decade more and more prisoners are arriving from the courts over 55 years of age.
A Few Bad Apples: Corruption is tainting the image of the honest hard working officers. We must continue to fight against those who shame the badge. Working on better hiring practices, ethics training and inmate manipulation training is a start.
Corrections is much more complex than people realize. Year after year and decade after decade we must continue to stay ahead the games inmates play and the new technology being used in our profession. We must all work together to achieve this goal. Wishing everyone a very safe and successful 2020. Keep your head on a swivel and stay alert.

Gary York is a retired Senior Prison Inspector and is an Ethics and Crisis Intervention Instructor. He is also the author of the books "Corruption Behind Bars" and "Inside the Inner Circle".

Other Articles by Gary York.
---