Americans Rate Law Enforcement Highly
By Leonard A. Sipes, Jr.
Published: 01/13/2020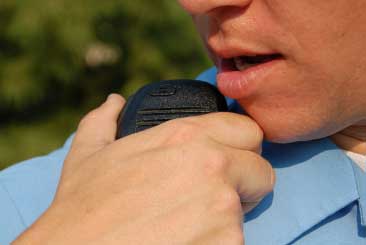 Law enforcement continues to be one of the highest-rated professions in the United States per Gallup.

What's remarkable is the slight difference during the measurement period as to honesty and ethical standards. There was a reduction of four percentage points.

There was considerable negative publicity regarding law enforcement during the time period.

The measurement point is the percent very high/high, Gallup.

Overall Public Confidence in Law Enforcement Is High

The data states that policing is one of the most respected professions in the US and the world, and research documents that the overwhelming number of people stopped by law enforcement felt that they acted responsibly, Confidence in Police.

Eighty-five percent of Americans either have a great deal or some confidence in law enforcement. The media and Congress are at the bottom of the ratings.

An estimated 40 million U.S. residents age 16 or older, or about 17 percent of the population, had a face-to-face contact with a police officer in one year. Among people who had face-to-face contacts, about nine out of 10 residents felt the police were respectful or acted properly, Bureau of Justice Statistics.

Having said this, it's inevitable that out of 40 million yearly encounters, some will go bad. It's a statistical reality. Per the Bureau of Justice Statistics study, police used or threatened to use force in less than two percent of contacts.

Even in fragile communities (i.e., high unemployment), a study finds that 74% of fragile-community residents vs. 87% of Americans overall think people like themselves are treated "very fairly" or "fairly" by their local police. The results vary by racial group: Black (65%) and Hispanic (72%) residents of fragile communities are considerably less likely than white residents (87%) to say people like themselves are treated fairly by police, Gallup.

Conclusion

Despite immense negative media coverage, the vast majority of Americans, regardless of who they are, view law enforcement favorably.

Reprinted with permission from https://www.crimeinamerica.net.

Contact us at crimeinamerica@gmail.com or for media on deadline, use leonardsipes@gmail.com.

Leonard A. Sipes, Jr has thirty-five years of experience supervising public affairs for national and state criminal justice agencies. He is the Former Senior Specialist for Crime Prevention for the Department of Justice's clearinghouse and the Former Director of Information Management for the National Crime Prevention Council. He has a Post Master's degree from Johns Hopkins University and is the author of the book "Success With the Media". He can be reached via email at leonardsipes@gmail.com.
---