Higher Ground: Amazon Gives Ex-Offenders Their Next Big Break
By Liz Velez, New Jersey Department of Corrections
Published: 01/27/2020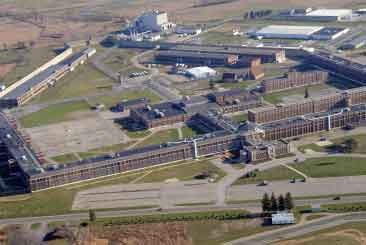 A group of nervous, albeit ambitious men gathered with resumes in hand in hopes of landing their next employment opportunity with the major online retailer, Amazon. The interview process, however, took place in an unlikely setting, Northern State Prison, and interviewees included offenders transitioning out the system.

The event, held December 11, is part of the latest New Jersey Department of Corrections (NJDOC) initiative to ensure the holistic rehabilitation of offenders by providing the incarcerated with the tools and resources for successful reintegration into society, reducing recidivism and building a pipeline of trained, job-ready candidates, benefiting the local economy. Developed in partnership with the Department of Labor, the Providing Access to Community Employment (PACE) initiative is designed to eliminate socio-economic inequalities often encountered by those released from custody.

The PACE initiative provides program participants who are 90-days away from their release date with a four-phase job readiness program led by employment specialists. Support includes employment prep, resume writing, job searching, application submission, interviewing skills and softskills. PACE partners with the NJDOC

Office of Transitional Services to provide pathways for individuals to obtain necessary job-related documentation such as birth certificates, Social Security cards and state identification to complete the pre-employment process.

"The PACE initiative helps connect individuals to jobs pre-release, providing a smooth transition back into society," said Markim Shakur-Purvis, NJDOC PACE program coordinator. Program participant Emery Baskerville noted, "This event is a great opportunity, giving me a head start. Between the interview skills, resume workshops and assistance with the job search, it makes it feel like the NJDOC cares about making sure I continue on the right foot and really wants to prevent us from landing back in here".

Amazon is a signatory of the program. "Amazon was very receptive to the idea of sharing its hiring practices with those behind the wall," said Shakur-Purvis. "They thought outside of the box to truly create inclusive hiring practices.

Amazon Human Resource representatives, including Chandni Patel, were on hand to conduct on-site interviews, collect pre-employment documentation and provide on-the-spot hiring for three of Amazon's distribution centers, Elizabeth, Avenal and Carteret.

"Amazon believes in giving everyone a chance," said Patel, Amazon regional hiring manager. She went on to share how supporting this event is personally gratifying, having seen the many challenges ex-offenders face in the job market. "This is my community, too; I believe that everyone should have a second chance, and Amazon can be the one to provide it."

PACE launched last spring as a pilot program at Northern State Prison, Bayside State Prison, Edna Mahan Correctional Facility for Women, Mountainview Youth Correctional Facility, Southern State Correctional Facility and South Woods State Prison. The initiative also includes job fairs at the pilot facilities.

Employers interested in participating in a hiring event at one of the PACE pilot sites should contact Shakur-Purvis at 609-292-4036 x5321.

Liz Velez is the Director of Communications for the New Jersey Department of Corrections.
---