Broken Contracts: Reimagining High-Quality Representation of Youth In Contract and Appointed Counsel Systems
By National Juvenile Defender Center
Published: 02/03/2020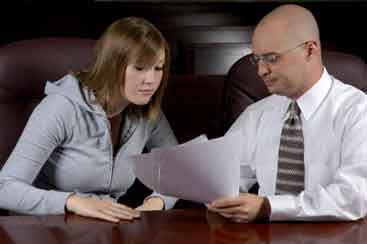 The following has been reprinted from a report issued by the National Juvenile Defender Center earlier this month.



In 1967, the United States Supreme Court issued its landmark ruling in In re Gault [1], affirming that children in delinquency court are entitled to many of the constitutional protections that apply to adults in criminal court. Chief among these constitutional protections is the right to counsel:

The juvenile needs the assistance of counsel to cope with problems of law, to make skilled inquiry into the facts, to insist upon regularity of the proceedings, and to ascertain whether he has a defense and to prepare and submit it. The child "requires the guiding hand of counsel at every step in the proceedings against him."[2]

The Gault Court left it to states to determine how to implement the ruling and ensure the constitutional rights of young people. Many states further delegated the responsibility to counties, and even to individual courts. This has created a patchwork of approaches and systems for ensuring appointed counsel, meaning that the protection of children's constitutional right to counsel varies greatly depending on where in the country—and even where within a state—a child faces delinquency charges.

Some states and counties have organized public defender offices. Public defender systems generally employ full- or part-time attorneys who earn salaries and work within an office management system. Many require their employee attorneys to attend regular training relevant to their defense practice and have experienced attorneys that serve as supervisors and mentors to newer public defenders.

Most young people who face delinquency charges, however, are not represented by salaried public defenders. All states and counties use private lawyers to represent some youth in delinquency court, through an assortment of contracts, court appointments, and assignment systems. These private lawyers are often solo practitioners or members of small firms who are paid flat fees or hourly rates to represent children in delinquency court. They do not benefit from the structure, management, oversight, training, mentorship, or support of a salaried public defender system.

No comprehensive data exists regarding how many young people are represented by public defenders or contract, appointed, or assigned counsel in delinquency courts. To create a sense of what types of attorneys represent youth, NJDC conducted a review of statutes and court rules governing the appointment of counsel in all 50 states, DC, Guam, and Puerto Rico.

The appointment-of-counsel process in juvenile court defies easy categorization across states. The map on the following page illustrates the primary juvenile defense system structures used to appoint or assign defense attorneys to youth in delinquency courts in each state. With more than 3,000 counties in the United States, each operating juvenile justice systems in a variety of ways, state generalizations can never capture the full picture of what is happening county-by-county. Nonetheless, having a sense of where salaried public defender systems predominate and where contract or panel attorney systems predominate can be useful.

For purposes of this report and toolkit, we will use "contract counsel," "appointed counsel," or "assigned counsel" interchangeably to refer to attorneys who represent youth in delinquency court and who are neither salaried public defenders nor privately retained by the youth, regardless of the administrative mechanism used to appoint or assign the lawyer to represent youth. [3]

While talented lawyers practice in each type of defense system, studies that compare the results achieved by public defenders versus appointed counsel consistently find that people represented by appointed counsel fare worse than those represented by public defenders or retained counsel. [4] States, counties, and courts must actively work to ensure children receive the same quality of representation regardless of the type of lawyer assigned to represent each youth, or risk violating Gault.

Access to counsel is more than simply placing a lawyer in the room. Failure to provide qualified counsel who can advocate effectively for a client can result in constructive denial of counsel. [5] Specifically with respect to juvenile defense systems, the United States Department of Justice has pointed out that "where lawyers regularly fail to advocate for clients in a manner traditionally expected of effective counsel and/or where lawyers lack the structural support necessary to do their jobs, it is tantamount to the system's failure to appoint counsel." [6]

Fortunately, much can be done to improve appointed counsel systems and ensure young people's constitutional rights are protected. This report and the accompanying toolkit provide policymakers and managers of appointed counsel systems with information and support to improve the quality of representation provided by appointed counsel.

The Gault decision promised all children the right to counsel under the U.S. Constitution. The quality of representation a child receives should reflect neither the county in which they live nor the system used to uphold their constitutional rights.

Click here to view the full report.
---