Ethics and the Corrections Trainer
By Gary F. Cornelius, First Lt. (Retired)
Published: 03/16/2020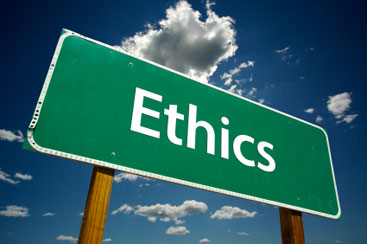 The following article is being reprinted, with permission, from the International Association of Correctional Training Personnel's The Correctional Trainer.

If you have been in corrections for some time, then you, as many of us, has heard the word: ethics. Your department has a general order on the right way and wrong way to perform your duties, and prohibited behaviors that may bring negative attention to the agency.

A simple definition of ethics, according to Professor Debbie Goodman, is …"the study of morals, good and bad, right vs. wrong" (Goodman, 2008). To us in corrections, and especially trainers, we present to our staffs examples of good ethics and bad ethics. Good ethics means not taking bribes from inmates and treating them all fairly. Bad ethics means engaging in sex acts with offenders in our custody, or using excessive force on them.

Unfortunately, the media pays attention; it seems to publicize correctional staff that engage in unethical acts. One incident in recent years was the escape of two convicted murderers, each doing life, from the Clinton (NY) Correctional Facility in June 2015, with the aid of two staff members. One, a female civilian, brought materials into the prison to aid the inmates in their escape. She shared too much information about her personal life, and they manipulated her into a sexual relationship and a vision of escape and a romantic getaway-literally. The other employee, a corrections officer (CO), helped the inmates live a life in the facility of ease, including getting around security. Duped by their 'friendship', he reportedly unknowingly brought the contraband items to the inmate from the female staff member.

With these two employees, 'good ethics' were not on their minds-and it cost them their livelihoods, not to mention the embarrassment to both the facility and corrections. At the Baltimore City Detention Center in 2013, several female correctional officers were impregnated by the inmate who was, in effect running the jail contraband operation.

However, trainers can have an impact on staff learning and practicing good ethics. From the basic academy to roll call to in-service classes, trainers can discuss several contributing factors to the practice of ethics. They are (Goodman, 2008):

Environment: Corrections officers must perform in a way that is professional, attentive to duties and upbeat. If everyone behaves in this way, the working environment will be positive. However, if officers are lethargic, angry and negative, everyone will be impacted-both staff and inmates. Things may get out of control, such as an angry officer 'taking it out' physically on inmates. On the other hand-the inmates are harassed and treated in a condescending manner. This also applies to the home. If COs and staff are stressed out and there are problems on the home front, the negativity and stress can have an effect on our job outlook and the way we act.

Training Academy: The academy procedures and learning environment stays with an officer throughout his or her career. Doing your best, following orders, learning job skills and personal grooming all contribute to pride and a feeling of accomplishment. Trainers need to be visible and available both in the classroom and if not assigned specifically to the academy, be present often enough so recruits can talk to them and ask advice. Trainers from the agency should frequently stop in at the academy to see how the recruits are doing, praising good behavior and correcting deficiencies. Recruits are nervous, and a friendly face form the department can boost their morale.

Home life: How an officer was raised in the past and lives in the present can affect the job. For example, in the past, an officer's parents may have voiced disrespect towards minorities. This may have influenced his thinking. If these views are present, chances are they may surface on the job. If they do, cultural diversity training may be in order. However, the opposite may be true where a CO's upbringing included respect for all people-and training can reinforce that. The CO's present home life usually fits into three categories: living at home with parents, living alone or with a roommate or living with a spouse or significant other. The home life gives emotional support to the officer working a stressful job. However, if things at home are not good, trainers can present stress management training, or encourage peer support and employee assistance programs.

Individual beliefs: Correctional officers must adhere to a set of positive beliefs, which can be included in training. The following are the basic five. Correctional officers should believe in:
the constitutional rights of all people.
providing the best service that they can at all times.
self-conduct that includes pride and professionalism at all times, both on and off duty.
obeying all federal and state laws and the policies of the department.
treating people fairly, without bias and favoritism.
Citizens: In any ethics training, the main point to be included is that corrections serves the community, just as police officers do. We hold the public trust. Good public relations can illustrate what COs do, their training and their professionalism. Trainers must make it clear-when you are in a corrections agency; you are in the public service field. Act accordingly.

Stress: Life is not stress free. Stress is defined as a physical or emotional reaction to a situation or condition. What is important is how we act-because our supervisors, colleagues, family, friends, the media and the public are watching. To help have a long career in corrections, all staff having daily contact with inmates should be afforded opportunities to participate in stress management classes. If staff can learn to deal with stress in positive ways, the chances of unethical behavior decrease.

Exercise, quitting smoking and engaging in quality time with friends, family and colleagues are better than drinking, overeating and being angry.

As trainers, we devise ways to keep up and make our jobs easier. You can remember these tips, as they spell: ETHICS.

Reference:
Goodman, Debbie J. (2008). Enforcing Ethics: A Scenario-Based Workbook for Police and Corrections Recruits and Officers. Upper Saddle River: Pearson Prentice Hall.

Lt. Gary F. Cornelius retired in 2005 from the Fairfax County (VA) Office of the Sheriff, after serving over 27 years in the Fairfax County Adult Detention Center. His prior service in law enforcement included service in the United States Secret Service Uniformed Division. His jail career included assignments in confinement, work release, programs and classification.

He has been an adjunct faculty member of the Criminology, Law and Society Department at George Mason University since 1986, where he has taught four corrections courses. He also teaches corrections in service sessions throughout Virginia, and has performed training and consulting for the American Correctional Association, the American Jail Association and the National Institute of Justice. His latest book, The Correctional Officer: A Practical Guide: Third Edition was published in April 2017 by Carolina Academic Press. He has authored several other books in corrections. Gary has received a Distinguished Alumnus Award in Social Science from his alma mater, Edinboro University of Pennsylvania and an Instructor Appreciation Award from George Mason University.
---