Increased Criminality and Correctional-Law Enforcement Budgets Cuts Are Coming
By Leonard A. Sipes, Jr.
Published: 04/27/2020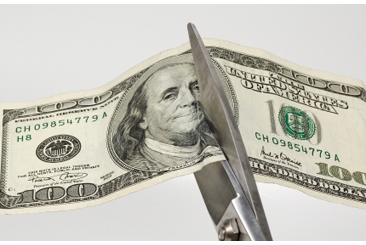 The Coronavirus-COVID-19 pandemic is sweeping the country. It has profound implications for crime and law enforcement-justice operations and budgets.

A reader asked if there were lessons from the past as to handling something similar. There are. The Police Executive Research Forum examined law enforcement's response to the last economic crisis in 2008-2009. See the bottom of this article for a link and summation.

Obviously, the current pandemic is different with four out of five Americans under some form of lockdown (at the time of this writing) to prevent the spread of the disease.

But there are similarities. The economic crisis of 2008-2009 was the worst since the Great Depression with millions out of work and major hits to the economy. There was profound distress throughout the country and the world. People were uncertain as to the future. Gun sales increased dramatically.

What Can We Expect Based On The Last Recession?

Crime

Some law enforcement agencies will report increasing crime. Forty-four percent of respondents said they had experienced increases in crime; 55 percent said they had not, and 1 percent said they did not know.

The current (and popular) narrative is that crime is down throughout the United States and countries, but there are significant exceptions with violence or commercial burglaries rising, Coronavirus And Crime.

Most media reports predict that violence will increase when the lockdowns are lifted.

Incidents of domestic violence and child abuse, fraud, and auto theft seem to be currently rising.

Budgets

Based on the last recession, law enforcement and justice agencies will take substantial budget hits unless states and the federal government intervene. See Coronavirus And Crime for a list of current federal resources.

But the bottom line is that the economy is hurting badly with considerable unemployment. Tax collections are down substantially. It's obvious that state and local governments are telling their agencies to begin the process of reducing their budgets. Virginia (per the Washington Post) instituted a budget freeze.

Staffing has to be on the table because the overwhelming percentage of any criminal justice agency's budget is personnel. The danger is that we have three out of four major sources of information on crime in agreement that violence has increased since 2015. Property crime decreased, Crime in America.

The other concern is that recruitment and retention for law enforcement agencies have decreased dramatically, Running Out Of Cops. There is a 63 percent decrease in recruitment due to the massive negative publicity regarding police use of force. Recruitment and retention are even harder for correctional systems.

Police and justice agencies will take budget hits and what's below will probably be a guide to what's coming, or what's already here. As to state budgets, the U.S. Census Bureau reported April 15 that retail sales fell a seasonally adjusted 8.7% in March from February, the largest monthly decline on record. Such a sharp drop in consumer spending poses problems for states and their budget writers because general sales taxes raise nearly one-third of their general tax revenues, according to the latest census survey figures, Pew.

Conclusions

Crime will be an issue, especially as the country reopens. Violence will return. It's inevitable.

Criminality will have major implications for state and local economies. No one will invest in areas or communities with perceived violent crime problems.

Law enforcement and justice agencies will assume budget cuts, also inevitable. Those reductions will have implications for agencies dealing with dramatically less recruitment and retention and law enforcement's ability to deal with crime and public uncertainty.

Current tactics as to a soft enforcement posture to keep people out of a virus-compromised judicial and correctional system may have to be extended.

It's not going to be business as usual.

Reprinted with permission from https://www.crimeinamerica.net.

Contact us at crimeinamerica@gmail.com or for media on deadline, use leonardsipes@gmail.com.

Leonard A. Sipes, Jr has thirty-five years of experience supervising public affairs for national and state criminal justice agencies. He is the Former Senior Specialist for Crime Prevention for the Department of Justice's clearinghouse and the Former Director of Information Management for the National Crime Prevention Council. He has a Post Master's degree from Johns Hopkins University and is the author of the book "Success With the Media". He can be reached via email at leonardsipes@gmail.com.
---