Hints for Supervisors
By Caterina Spinaris
Published: 04/26/2010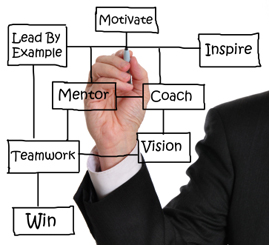 A lot is written on leadership. Here is some input from leaders' followers, seasoned corrections officers, as to what they need from their supervisors. Many thanks to all of you who contributed!

Dear readers, you are welcome to add yours in the comment section.

My best supervisor:

Pointed out our strengths
Used our strengths
Rewarded our strengths
Trained us regarding our weaknesses
Was a good listener
Allowed us to vent and voice our opinion


********************************************************

Remember that you were once a CO.
When COs work overtime for you they are giving up their free/family time. So they should be taken care of as far as duty assignment before your normal shift officers.
Work some CO overtime so that COs can have a little break from all the OT.
Lead by example.
Insure that COs have the tools they need to do their job to the best of their ability.
Check on officers' well-being, not only their performance.
Remember that just because you are a Sergeant doesn't mean that you know everything. There is nothing wrong with asking a CO a question.
Never embarrass an officer in front of another officer.

********************************************************

You need to come to the new position with a clean slate for everyone. As we progress through our career we have many preconceived notions about our fellow officers.
These are formed by our association with them as co-workers. One must forget all this and start anew.
Lay down your expectations to all the people you supervise and stay as consistent as possible about your expectations with everyone.
LEAD, LEAD, LEAD! Be prepared to step up and make decisions!!!
Not only do you need to know your job, you need to know mine. The days of saying that you have done my job are gone. You will need to stay abreast of the constantly changing workplace, not only of your job but those under you as well.
Never take the word of an inmate over your officers unless there is other substantiated evidence that your subordinates are lying to you.
Never blanket punish your subordinates. Step up and single out your problems. It's part of being a responsible supervisor, no matter who the offending person is.
Be prepared to face YOUR superiors with the issues brought to you by subordinates. Don't hide issues to make your shift look good.
Be personable, approachable, intelligent, and likable.
If all else fails, kick ass and take names!!


********************************************************

It is so easy for supervisors to become lazy. They now make their own schedules, have internet, access to the break room, telephones, t.v.'s. PLEASE do not become lazy. Your CO's can't afford to be or they may be risking their life or someone else's.
One of the most respected supervisors I've had was an old Army guy who would come into the mod and ask me, "What can I get you to help you do your job better?" He said that is the Army way of doing things and it always made the troops feel supported, and he truly wanted us to have what we needed to do our jobs.
PLEASE respond to your COs' emails, phone calls, questions, comments, etc. I will take a "No can do" over no response at all.
Please don't call me a "f—-r, dumbass, piece of s–t, retard or bastard/bitch." I get enough of that from the inmates.
I never ask an inmate to do anything I wouldn't do, i.e. clean up poop/puke, eat moldy food or food that fell on the floor, etc. Don't ask your COs to do things you wouldn't do, such as to listen to someone continually threaten you in your mod or constantly banging on windows.
Visit the Caterina Tudor page
---