Hells Angels: Not A Big Force in Montana
By Don Kelley, Probation and Parole Supervisor, Montana Department of Corrections
Published: 01/10/2011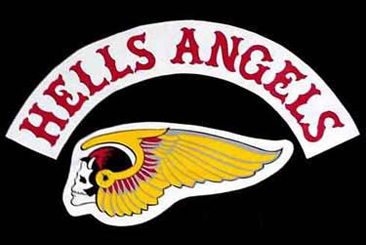 Gang issue reaches into corrections - Part V
This five part series is intended to provide insight into the history, function and hierarchy of some of the most violent of worlds.

They consider themselves the original bad boys.

They are the Hell's Angels, perhaps the most recognizable of all the outlaw biker gangs.

While not one of the predominant biker groups in Montana, the Angels have had two national runs to Montana and have puppet clubs in a couple of areas of the state. They have a significant presence in Spokane and are attempting to become more active in Montana. Every year they come through this state on their way to Sturgis, S.D., for the massive annual gathering of motorcyclists there.

The Bandidos and Mongols, two biker gangs active in Montana, have an agreement with each other and smaller clubs to keep the Angels out of Montana.

The Hell's Angels have been around since the 1950s Ralph Hubert "Sonny" Barger Jr. formed the third chapter of the gang in 1957 and by the following year he was chapter president.

The American Motorcycle Association had characterized 99 percent of the country's motorcyclists as clean-living folks enjoying motor sports. But it condemned the other 1percent as antisocial barbarians. The Angels, rather than being insulted, decided to exploit the characterization as a glowing tribute. The Angels produced the "one-percenter" patch as a supplement to its regular colors.

Based on Barger's military background, the club developed a military structure. The club grew and gained media attention. In 1967, a movie starring Jack Nicholson and titled "Hell's Angels on Wheels," was released about the same time as a book by Hunter Thompson called, "Hell's Angels: A Strange and Terrible Saga" hit the shelves.

The Hell's Angels Motorcycle Club is the prototype for every outlaw motorcycle gang in the world. The Angels are what they claim: the meanest, baddest and greatest gang of white trash on wheels. And they love it. An Angel does what he wants, regardless of the consequences.

Have no doubt – the Hell's Angels are a business. They produce methamphetamine, PCP and LSD. They grow marijuana by the truck loads. They have prostitution and white slavery worldwide. Cocaine is smuggled in using diplomats from other countries. Cars and motorcycles are stolen. The vehicle identification numbers are changed or they are stripped for parts that are sold or traded at swap meets.

In 1966, the Hell's Angels Motorcycle Club incorporated in California to curb imitators. The articles of incorporation describe the Angels as a club dedicated to the promotion and advancement of motorcycle driving, motorcycle clubs, and all aspects of motorcycling and motorcycle driving.

In at least one respect, the Hell's Angels are like other outlaw biker gangs: They can pose a danger to the average citizen.

Law enforcement dealings with members of outlaw biker groups are challenging.

Officers must not allow them to become too familiar. All too often gang members with knowledge of an officer's family and where he or she lives will use that information to their advantage to either solicit leniency or as a means to intimidate. By simply mentioning a family member's name or the color of an officer's house, they believe they can get him to back away.

So here's some advice for those who may encounter gang members: Treat all with respect and speak to them, not at them. Put personal feelings and frustrations aside, and don't let your attitude or demeanor allow them to control a situation.

When involved in a traffic stop of a biker, officers should not let him off of his bike; his ride is worth more to him than his girlfriend. He will not let a $30,000 Harley hit the ground unless there is imminent risk of arrest.

Law officers should approach a motorcycle from the passenger side. Approaching from the street side puts the officer at risk for being struck by other bikers and exposes him to an ambush. Some biker gang members have modified the handlebars on their bike to fire a 12- gauge shotgun shell using a small trigger attached to the clutch lever on the left side of the bike. A biker just aims the end of the handlebar at an unsuspecting officer and fires.

Bikes also offer plenty of places to hide drugs and other contraband. On older Harleys, the point cover encased the points and ignition, but now forms a hollow shell that can hide an ounce or so of methamphetamine or cocaine.

"Stash tubes" available on the Internet and through bike catalogs are designed to hide cash and drugs. Saddlebags sometimes contain false bottoms, and biker jackets have lots of concealed pockets capable of holding a weapon.

Members of several bike clubs carry braided lanyards about three feet long with a weight in the end and a loop that goes over the wrist. The lanyard can be used very effectively to break out the windshield of a vehicle on the road or as a weapon in an altercation.

The tendency for a growing number of middle-class citizens to become associated with law-abiding motorcycle clubs has created a public perception that biker groups are no threat to public safety. But the fact is that outlaw biker gangs continue to pose a major problem for law enforcement on the street and for corrections officials in Montana and other states.

EDITOR'S NOTE: This is the fifth in a series of articles, reprinted with permission, about street gangs and motorcycle clubs in Montana, issues for both correctional officers and probation and parole officers.

Part I - Street Gangs Got Start in L.A.

Part II - Gangs Lure Members in Getting Foothold

Part III - Biker Gangs Have Deep Roots .

Part IV - Three Bike Gangs Dominate Montana .
---