Sex Offenders and Gaming Devices: What is the Risk?
By Art Bowker, Cybercrime Specialist
Published: 02/28/2011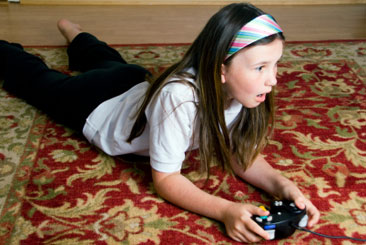 From time to time supervision officers ask me about gaming consoles and sex offenders. There were some recent incidents that compelled me to write about it today. The first involved a law enforcement request seeking assistance in analyzing a gaming console taken by a parole officer from a sex offender. The parole officer was concerned about what the offender had done with it. The next was a recently decided case striking a gaming restriction for a sex offender. So why all the concern about gaming? Yes they are computers and yes they can connect to the Internet. But can sex offenders use them to have contact with minors and/or access pornography? Let's take a look!

Contact with Minors

A 2008 Pew Research study noted "For most teens, gaming is a social activity and a major component of their overall social experience." The study provided some stats on this. Specifically:

* 97% of teens ages 12-17 play computer, web, portable, or console games * 86% of teens play on a console like the Xbox, PlayStation, or Wii.

Okay, so kids are playing games on computers, big surprise right? So what if they play video games. It is not like they are going online to play them. Oh contraire mon amie! The same study noted:

Nearly 3 in 5 teens (59%) play games in multiple ways ( with others in the same room, with others online, or alone).
Fifteen percent of these teens play most often with those they are connected to via the internet.
Of the teens who play games online with others, 27% of teens play online games with people they first met online and 23% of teens play with both friends and family known in the offline world and people they met online.


You got real numbers on that? Yeah…. here is some for you… two of the top gaming consoles in 2008 had 10 million and 9.8 million subscribers respectively. So is it possible for a sex offender to have contact with a minor through a gaming console? Does Bugs Bunny like carrots and do I like cigars?

Accessing Pornography

Okay, so a sex offender can play a game with a minor. So what? It's not like they can forward them pornography or send them a picture of themselves? Well, according to the 2011 Video GameConsoles Review, 8 of the 9 gaming consoles have web browsing capabilities and 5 of 9 can accommodate a webcam. The Review further notes:

"Put the board games aside. With video games, you can play with friends, family and other video gamers across the world without ever leaving your living room. Best of all, with enhanced multimedia functions like video and music support and web browsing, you have a powerful all-in-one device."

Okay, so the gaming consoles sound like something a supervision officer should be concerned about when dealing with a sex offender. What about those portable gaming devices? What the heck can they do? Consider this from CNN article Internet Connectivity Key to New Portable Game Devices :

"Whereas Nintendo's 3DS is designed to connect directly with other systems in its vicinity and constantly search the airwaves for nearby Wi-Fi hotspots, Sony's upcoming system takes a page out of the smartphone and tablet playbook. Sony's successor to the PlayStation Portable will have a 3G Internet connectivity key to new portable game devices wireless data chip inside. Users will be able to connect to a cellular network to download game files, talk to friends or challenge them in games."

Alrighty then, we know these devices can be used to access the Internet and minors use them. So what.. That doesn't mean there are any sex offenders who have used gaming to get at kids. Well, the Sexual Assault Response Center notes… "not every video game player is a sex offender; but some sex offenders use such games to gain their victims' trust and interest. In these cases, playing video games is part of the grooming process." Here are a couple of examples:
Solutions

Okay, did I get your attention? Now consider that there is no monitoring software that can be installed on these devices to watch whether a supervised offender is contacting a minor or viewing pornography. Okay, what about some kind of blocking controls. Nope…those are "parental controls", designed to keep kids away from bad stuff. You might be able to limit a sex offender's access to pornography through these controls but it also might force them to only interact with kids…very bad idea. Hey there is always the ability to search the gaming consoles right? Yes there is, but it is very technical and not for the faint of heart. The consoles are computers but they don't have the same operating systems or internal hardware. It is not something your are going to employ every couple weeks or so to check on your sex offender's gaming activities. You got any solutions for this mess you pointed out?…. here are a few:

Seek a total ban/restriction for sex offenders who have a history of contact offenses involving minors or attempting to entice children online from possessing or accessing these devices. (Its not like they need them to find a job or get schooling right!)
You might also be able to justify a prohibition for offenses involving child pornography if it can be shown that the images were obtained from the Internet, involved trading/distribution/production, and/or the offender has a history of contact offenses.
In seeking restrictions, note the technical difficulties in monitoring these devices, the number of minors using them, and the capabilities to browse the Internet, chat, etc. This is particularly the case if restrictions limiting access to places where minors play, congregate, or gather are deemed appropriate.


For other cases in which you can't get a prohibition, periodically ask to see bank statements and/or credit card bills to determine if they have been any charges for credits in online communities that might reflect they are in places where minors frequent. You might also consider laying some paper (subpoena/court order/warrant) on the Internet Service Provider that provides Internet access for the gaming console to get profile information and locations they go to while online. In states that require the disclosure of Internet identifiers as part of sex offender registration ensure that if your offender is online playing games he is reporting his/her online gaming profile in the register. Additionally, seek appropriate assistance if it becomes necessary to examine the gaming device. Suggestions include:

Your local or state police computer crime lab.


SEARCH also has A Guide to Online Gaming for Law Enforcement Investigators (October 2007), which is only for law enforcement.

Visit "The Three C's (Computers, Crime & Corrections)" blog by Art Bowker

Other articles by Bowker:
---