Do You Qualify with Your Emotions?—Part 3
By Caterina Spinaris
Published: 09/12/2011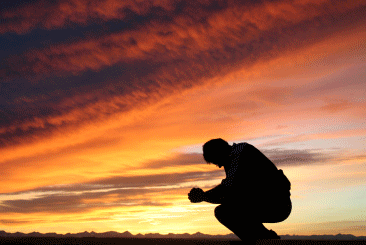 In Part 1 of this series on qualifying with our emotions I presented a little on the nature of emotions and the benefits of learning to regulate them.

In Part 2, I discussed ways to process distressing emotions. Here, in Part 3, I describe how to apply the brakes when we feel that we are on the verge of "losing it."

When we perceive ourselves to be threatened in any way—disrespected, insulted, or exploited—it is easy to want to counterattack. However, oftentimes fighting fire with fire causes much of what we care about to burn down. Addition-ally, if "an eye for an eye" becomes our habitual way of reacting to aggravation, we risk making ourselves physically sick, as "fight" reactions subject our body to the toxic consequences of the stress response. Stressing ourselves repeat-edly through "fight" reactions may eventually contribute to the development of illnesses such as cardiovascular dis-eases, gastrointestinal ailments, skin disorders and respiratory disorders.

Given the physical and psychological cost of out-of-control negative emotions when we feel disrespected or abused, it is worth our while to learn to keep our emotions from getting to the boiling point. Succeeding in that means that we shall be able to think logically instead of reacting irrationally.

Here's a simple "tool" I compiled to help accomplish this. This tool has the acronym S.A.N.E., which stands for Stop, Assess, (k)Now, and Establish. Like anything else, it takes self-discipline to apply.

When we first feel anger coming on, we need to first of all STOP the momentum of this powerful emotion. Stop and stay stopped for at least six seconds while we take deep, slow breaths to give our rational brain centers a chance to kick in. Stopping allows us to process incoming data in more detail than when we first started to react in knee-jerk fashion to the perceived threat. Remaining stopped for a number of seconds also keeps us from putting our foot in our mouth or our fist through a wall.

While staying stopped we ASSESS two main sources of information—(a) what is happening around us, and (b) what is occurring within us. We assess what people are saying or doing, our body posture (e.g., clenched jaw), the emotions we are experiencing at the time, our thoughts about the situation (e.g., "He's mocking me"), and our urges to do something in reaction to the situation (e.g., attack the source of our aggravation).

Unless we determine that our physical lives are in imminent danger, we proceed with the next step of emotional regulation. (If in dire physical danger obviously we need to do whatever is needed to protect ourselves.) When not in physical danger but nevertheless highly stressed, we remind ourselves that we (K)NOW that we have a choice. We can choose to react in blind rage, emotional guns blazing, and attack the source of our aggravation physically or verbally. Or we can choose to respond professionally and with dignity after having thought the matter through. That is crucial. We always have the choice to either let the force of gravity, in this case our anger, drag us down, where we seek revenge or retaliation, or exert the energy and fly upward to where dignity, integrity and intelligent choices reside.

After we decide that we want to respond in wise ways that preserve our self-respect, we ESTABLISH how to act, based on our highest values. Examples of such values are courage, honesty, respect, fairness, patience, and self-control.

Once we apply the brake on our anger, we can ask ourselves questions that help us engage in effective problem-solving. We can ask ourselves:

What feels threatened here? (My physical safety, job, health, reputation, finances, relationships, or...?)
Is the threat real or could I be misreading the situation?
If the threat is real, how serious is it?
Might I taking things too personally?
What is the smartest way to combat this threat to take care of my needs and interests in the long run?
Is the threat worth confronting or not?
What are the costs and benefits of confronting? Am I willing to risk possible costs of a confrontation?
In what areas do I need to do my "homework" before I confront ?
What is my part in this conflict—if any—that I may need to take responsibility for and make right?


To review, in order to be able to manage our emotional responses in the heat of the battle we need to stop at the slightest sign that we are getting worked up, assess what's going on around us and what we are feeling and thinking about it, remind ourselves that we know we have a choice as to how to respond, and then establish how to behave in line with our highest values.

Regulating our emotions boils down to a four-letter word: W-O-R-K. It does get better with practice. (Trust me in this.) We may not always take the high road when we get aggravated, but life is about progress, not perfection. So every time we succeed in managing our emotions effectively we are taking a step in the right direction that will pay great dividends in the areas of our health, relationships and career.

Reprinted with permission from "CORRECTIONAL OASIS" A Publication of "Desert Waters Correctional Outreach"

Visit the Caterina Tudor page

Other articles by Tudor:


---