Do You Qualify with Your Emotions? - Part 4
By Caterina Spinaris
Published: 10/10/2011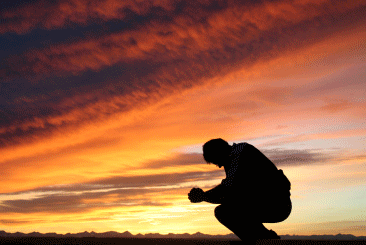 Corrections staff are experts at containing incarcerated individuals within correctional facilities and managing frustrated offenders. Just as important for the staff's well-being and the smooth running of institutions, however, is the ability to regulate one's own emotions and manage friction that builds among staff, keeping it from becoming all-out conflict. After all, you're on the same team and you NEED ONE ANOTHER!

How can conflict management (and ideally, conflict resolution) be done professionally and skillfully?

When confronted by someone or when in disagreement with them, our first urge is to try to prevail in the argument and "win" by convincing the other party that we are right and they are wrong. However, conflict management experts advocate that when disagreeing with others, we need to do less "convincing" and more listening to them and "thinking together" about the problem at hand. There are several reasons for that. One is that if we try to overwhelm a person and force them to accept our view, we have just made an enemy. This guarantees that we will continue experiencing problems with that person in the future.

Another reason for listening and discussing among the parties concerned is based on the assumption that all in-volved in a disagreement have some validity to their perspective. Therefore, all parties can make worthwhile contributions toward resolving a challenge and managing conflict.

A third reason for working at listening well and thinking together is that these two activities are likely to provide us with the necessary data to come up with the best solutions possible.

To capture a way to address conflict effectively, I came up with a simple tool, with the acronym LUVEM. This is one way to pull together, in the order needed, various interpersonal skills that contribute to conflict management. The acronym LUVEM stands for Listen, Understand, Validate, Explain, and Maintain.

LISTEN
Listening aims to:
Convey respect
Understand the other party's reasoning, foundational assumptions, and concerns
Discover what is acceptable to the other party and what they hold dear
Discover better ways to communicate with the other party through learning their "language" and pre-senting issues in terms of their interests and values


Listening needs to be done
Calmly
Respectfully
Attentively
"Deeply," that is, with the goal of trying to understand the other's agenda


The listener pays attention to the following spoken and unspoken messages:
Verbal
Non-verbal (expressed through facial expression, tone of voice, body language)
"Hidden" in the communication, hinted at, implied
Listening is done by:

Making periodic eye contact with the other person without staring or glaring at them
Not interrupting
Making "ah hum" noises once in a while
Nodding periodically
At appropriate moments repeating back to the speaker what s/he said
Asking open-ended questions—What, How, When
Asking for clarification when unsure of what was said
Summarizing the speaker's statements after a lengthy amount of sharing by the other party



UNDERSTAND
Effective conflict de-escalation requires understanding the other party's thinking process, perspective, fundamental presuppositions, prior experiences with the issue, and what they consider "sacred" and non-negotiable.

Therefore while listening try to understand the other party's:
Point of view
Emotions
Motives
Needs
Difficulties


VALIDATE
To convey your understanding to the other party convincingly, you need to validate them. To do so:
Stay away from put downs and criticism
Point out even a kernel of wisdom, truth or usefulness in the other party's perspective, requests, choices or behavior


Validating does not necessarily mean "accepting," "agreeing with" or "condoning." Validating is based on the ability to empathize—to put ourselves in the other person's situation and look at the world through their eyes. The following are some examples of validating statements: "I can see how you arrived at this conclusion. My intention, however, was to ...." "You really tried. And this is how I'd like you to handle it next time …." "I can see how you ended up reacting this way." "This must have been a big disappointment for you!" "I know. This is a handful."

EXPLAIN
After listening, understanding to the best of your ability and validating, you have increased your chances that when it is your turn to present your side of the issue, the other party will listen.

So now it is your turn to explain:
Your goals for the discussion—what you hope to accomplish through talking with the other party
Your position—your perspective of the situation
Your objections to the other person's conduct (if applicable)
What you are willing to do on your end regarding the situation
What you request from the other party and why


For example, to ask for changes in someone's behavior, you can use the following "recipe."
When you do __, I/we/our team gets impacted in the following ways: ___.
And what I need for you to do instead is _______.
The benefits of that to you/the team will be _______.
If you choose not to make those changes, then the negative consequences will be ______.


Usually, after you explain your position, the normal course of events is that you will need to do some more listening, understanding and validating of the other party.

MAINTAIN
There can be several rounds of these phases. Throughout the exchange it is vital to contain your emotional reactions and respond professionally in order to maintain:
A creative problem-solving focus which promotes thinking outside of the box to find solutions to challenges affecting both parties
An optimistic attitude, that a solution CAN be found
A considerate attitude about of the legitimate interests of all parties involved. "Win-win" solutions are more likely to be implemented and for longer periods of time than approaches that favor one party at the expense of the other.


So, next time you have a run-in with another staff member or with a loved one at home, remember to LUVEM™! Containing the intensity of a disagreement and managing a fiery conflict with finesse so solutions can be identified will help keep down the stress level of all concerned.

Reprinted with permission from "CORRECTIONAL OASIS" A Publication of "Desert Waters Correctional Outreach"

Do You Qualify with Your Emotions? - Part I - Part II - Part III

Visit the Caterina Tudor page

Other articles by Tudor:


---