The Contraband Nerd versus the Contrabandist
By Joe Bouchard
Published: 08/27/2012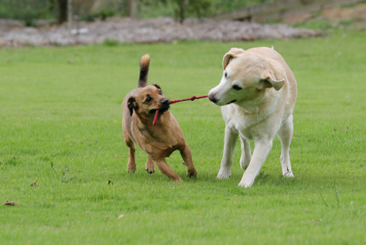 In late April of 2011, I published the article called "The Contraband Nerd". This essay outlined the variety of enthusiastic, talented staff who excel at uncovering dangerous items in our correctional facilities. Contraband Nerd was defined in that article in this way:



A person who is enthusiastically and diligently engaged in discovering unusual uses for ordinary items,
A focused corrections professional who strives to understand contraband control methods and whose goal is to enhance safety,
A devoted corrections professional with a talent for discovering illegal schemes that utilize bootleg.


Recently, a colleague outside of corrections asked me about the Contraband Nerd. Perhaps the idea wasn't conveyed as well as it could have been. She mistakenly thought that the Contraband Nerd could be a prisoner. I suppose that they may be two side of a staff/prisoner coin. In the purest terms, both of these would have opposite aims.

This is not about name calling, nor is it about simple labeling. In fact you could call staff Contraband Nerd, Contraband Hound, or any number of terms. Objectively, a prisoner who excels in trading or finding different utilities for common items could be called the Contrabandist. I would simply like to expand the definition a bit.

For the sake of this piece, let us suppose that the term Contraband Nerd applies solely to staff. Also assume that the term Contrabandist applies strictly to offenders. Let's take a quick look at some of the differing roles and goals of the Contraband Nerd and the Contrabandist:

Contraband Nerd is a staff person who:

eliminating danger from the facility
keeping safe staff, public, and prisoners
searching appropriately – using the overt search to demonstrate that the area is regularly looked over and using the covert search to uncover bootleg while prisoners are not looking
communicating finds with staff
documenting finds
collecting concealment tricks in order that contrabandist can be foiled in the future
educating interested staff in the ways of contraband control
analyzing trading trends to better maintain safety
using crime mapping on contraband incidents where resources permit and philosophies insist


Contrabandist are prisoners who:

making his or her stay as an incarcerated person as comfortable as possible – no matter the cost
thwarting the efforts of staff to discover illicit trade
using wherever means possible in order to maintain trading enterprise or contraband empire
accepting whichever trading alliances are available, even if the philosophies of both affiliated groups or individuals seem diametrically opposed
getting the highest price for each item
bartering, negotiating, coercing, enforcing all avenues of trade


Looking at the two very different archetypes, they truly are like opposing sides of an argument. Members of both of these groups are in a constant tug-of-war for the safety of a facility and all those contained within. It is a struggle that will never end. Both parties have vested interests and are not likely to completely abandon their desired outcomes. I believe that it behooves staff to reflect on their inner Contraband Nerd. Your contribution to the battle against illicit trading may ultimately save your life.

These are the opinions of Joe Bouchard, a Librarian employed with the Michigan Department of Corrections. These are not necessarily the opinions of the Department. The MDOC is not responsible for the content or accuracy

Visit the Joe Bouchard page

Other articles by Bouchard:
---