UMass Medical School Partnering with Connecticut, Massachusetts and Rhode Island to Improve Treatment of Substance Use Disorder in Prison Populations
By UMASS Medical School
Published: 03/27/2017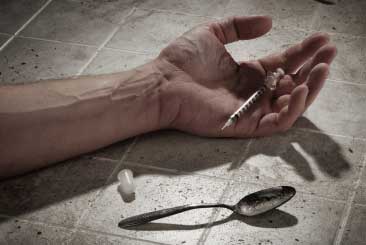 In an effort to improve addiction treatments in prisons and jails across the country, the University of Massachusetts Medical School has partnered with four New England correctional systems to study approaches they are employing to provide medication-assisted treatment (MAT).

"Correctional health leaders from state and county systems have come together to form this innovative collaborative," said Warren Ferguson, MD, professor and vice chair of Family Medicine and Community Health at UMass Medical School, director of academic programs for its Health and Criminal Justice Program, and founder and co-chair of the Academic and Health Policy Conference on Correctional Health.

The collaborative includes the departments of corrections in Connecticut and Rhode Island, and the sheriffs in the Massachusetts counties of Middlesex and Barnstable. UMass Medical School is investigating how each program has implemented screening and treatment of opioid dependence as well as strategies to link individuals to treatment following release.

"We are studying best practices in treating substance use disorders developed in these prisons and jails," Dr. Ferguson said.

The data will be used to spread best practices for diagnosing and treating substance use disorder in prisons and jails nationwide. UMass Medical School expects the best practices and program model will be available sometime in 2018.

Nationwide, 65 percent of inmates meet the medical criteria for substance use disorder, but just 11 percent receive treatment while incarcerated. Many additional inmates, while not afflicted with the disorder, were under the influence of drugs when they were arrested for the crime that led to incarceration.

Treating addiction while individuals are incarcerated could save lives. A 2007 study of Washington State reported that inmates released from prison are 129 times more likely to die from an overdose the first two weeks following release.

All four of the partners were asked to participate in the correctional health collaborative because they are leaders in the area of MAT. The National Commission on Correctional Health Care has called addiction treatment behind bars a rarity, and few states have implemented programs to tackle the issue.

As part of a statewide plan to reduce overdose deaths, the Rhode Island Department of Corrections recently launched a cutting-edge medication-assisted treatment program that offers opiod addicted inmates buprenorphine, methadone and depot naltrexone. After a successful roll-out at their smallest prison in August, the program will be administered to all facilities.

"Rhode Island is proud to be the first unified correctional system in the U.S. to implement all three forms of medication assisted therapy for opioid use disorder," said Dr. Jennifer Clarke, medical programs director for the Rhode Island Department of Corrections. "While we still have a lot of planning to do to make sure that every individual who passes through our system is screened and given the option for treatment, we look forward to sharing our process and lessons learned with other states and jurisdictions."

In Connecticut, the Department of Corrections offers methadone treatment to those held in two correctional centers. More than 600 people were treated in 2013, and there are plans to expand the program. "We are always seeking evidence-based best practices to guide our efforts," Connecticut Department of Correction Commissioner Scott Semple said.

Middlesex County Sheriff Peter J. Koutoujian offers opioid-addicted inmates returning to the community an MAT program that combines enrollment in Medicaid with an injectable form of Naltrexone (known as Vivitrol) and post-release counseling. Research indicates that access to, and utilization of, substance use disorder and mental health treatments reduces recidivism.

"Our collaboration with UMass Medical School is incredibly beneficial with regard to sharing best practices, as well as providing advice and counsel on reaching the goals we set for our Medication Assisted Treatment and Directed Opioid Recovery (MATADOR) program," Koutoujian said. "Through this partnership, I believe we will enhance our ability to track crucial data, strengthening the delivery of critical health care services to those battling substance use disorders."

Also in Massachusetts, the Barnstable County Correctional Facility was the first adult detention facility in the state to launch a Vivitrol program in 2012. Statistics show it has reduced recidivism. Sheriff Jim Cummings last year revealed that 82 percent of the 178 inmates given an injection of the opioid blocker at release have not been incarcerated again.

The collaborative is supported through two grants from the National Institute on Drug Abuse the Agency for Health Care Research and Quality.

A portion of the funding created an Implementation Science Track at the Academic and Health Policy Conference on Correctional Health, hosted by the Academic Consortium on Criminal Justice Health and supported by UMass Medical School. All four partners presented data about their MAT programs on March 16 at the 10th annual conference.
---