Real World Leadership – Part 4, Micromanagement
By Lt Bob Bramblet CJM, CCS
Published: 12/17/2018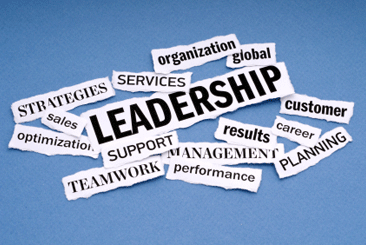 No supervisor wants to be a micromanager and no employee likes to be micromanaged, and yet, it can be a common pitfall for even the best supervisors. Being in Corrections, many of us seek to be in control of our surroundings at all times. It is the nature of the job and it does not stop when you become a supervisor. However, if left unchecked micromanagement can become a pervasive force throughout an entire to department with wide ranging effects on line staff.

Perhaps the largest issue that being micromanaged can create is that it stifles the decision making of officers. If even the most basic decisions made by officers are being questioned, criticized and overruled by their supervisors, then what incentive do they have to be creative, take initiative or even trust their superiors? In fact, there is little incentive to take ownership of your assigned task knowing that in most instances your decisions are going to be disregarded at the next level.

Once the ability to make decisions and use discretion is taken away from an officer, their thinking and outlook toward their job can change drastically. Officers begin to feel their opinions and suggestions do not matter so they disengage and become apathetic doing only what is needed to get by. Moreover, this can create resentment towards their direct supervisors and administration in general. Morale begins to suffer and perhaps the officer looks elsewhere for employment or even worse becomes complacent in the job they are doing leading to hazardous work conditions.

While this is a big picture view that does not happen overnight, it does present a picture of how micromanagement can have a long lasting detrimental impact on an agency.

So how do we as leaders prevent ourselves from micromanaging? Again, the answer is not always simple as it is in our nature to want to control everything. However, we need to give our officers the freedom to make their own decisions, find their own way and, yes, even fail from time to time. As a supervisor, it is our job to set parameters, but not necessarily provide all the details. Your officers should know that you have expectations, but it is their responsibility to execute the minutia of their job.

This does not mean that you completely abandon them. Think of yourself as more of a coach than a supervisor. You have no control over what happens on the field, but you can observe, tweak and correct. If an officer has questions, you can make yourself available to make answer them. If an officer has suggestions, listen to them. If you see an officer creating bad habits, you can change them. If you see an officer taking shortcuts, interject and explain why what they are doing can be detrimental. If you feel they made a bad decision, ask them what led them to that course of action.

The key to preventing micromanagement is realizing that the relationship between supervisor and subordinate should be more symbiotic than adversarial most of the time. So the next time you find yourself telling your officers how to do their job, step back and ask yourself, do they really need you to tell them what to do or should you be looking for the larger deficiency that's preventing them from doing the job correctly on their own?

Lt Bob Bramblet is a 18 year veteran of the Lee County Sheriffs Office in Florida. He is a Certified Jail Manager (AJA) and a Certified Corrections Supervisor (ACA). Bob is currently assigned as the Intake Division Lieutenant, PREA Compliance Manager and Corrections FTO Manager for LCSO.


---