Correctional Facilities and the Menstrual Equity Movement
By Robert Kravitz, President AlturaSolutions
Published: 02/18/2019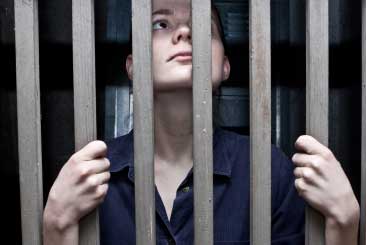 In August 2017, the Federal Bureau of Prisons (BOP) quietly issued a new policy requiring federally operated prisons to provide free tampons and other hygiene products to female inmates. Delivered in the form of an "operations memorandum," it was released just a month after three representatives introduced a bill in Congress that would have made a similar policy mandatory throughout the country.

Although the BOP policy of providing at least some free feminine hygiene products has filtered down to only a few state and local correctional facilities, it is very likely more will follow suit in the coming years. We can attribute this to several evolving trends happening in our country, from the number of women in prison to what can only be termed real cultural change, making its way through the United States.

According to the Prison Policy Initiative, a criminal justice–oriented policy think tank, the number of women in federal prisons has been growing steadily—similar to the rate of growth of male inmates—since the late 1970s. Today, women make up just under 10 percent of the total federal prison population, as has been the case for quite some time.

However, in state and local correctional facilities, the growth of female inmates has skyrocketed. "Nationwide, women's state prison populations grew 834% over nearly 40 years—more than double the pace of growth among men," according to the initiative." Although this sizable growth has not occurred in all states, and there are states in which the number of women in correctional facilities has declined, the growth rate overall is still staggering.

With their numbers increasing so significantly and given the fact that many of these women lack the funds to purchase feminine hygiene products, it becomes clear why the BOP released its operations memorandum and why change on all prison levels may be needed.

Yet, what may be an even more significant impetus for the change is that tampons are, quite literally, coming out of the closet. "It's all part of what is called the menstrual equity movement," says Chris Tricozzi, Vice President of Sales for Impact Products, a leading manufacturers of feminine hygiene dispensers. "It appears to have started a few years ago but has been growing significantly in just the past couple of years."

Many point to a cover article in the April 2016 issue of Newsweek magazine as the official "coming-out party" for tampons. The article discussed why women's advocates, politicians, entrepreneurs, and others want to put an "end to a period of shaming," as Newsweek called it, when it comes to feminine hygiene products.

This, the article continued, could all start by eliminating the tampon tax still found in most areas of the country, along with improving access to these products, especially in schools.

In many schools, feminine hygiene dispensers have either been removed, are not stocked, or are broken and not repaired, making no products available. In other cases, young girls must go to the nurse's office to ask for these products, which introduces the shaming that the Newsweek article referenced. Tricozzi says that at one time, facilities actually made some nice "pocket change" on these vending machines. However, some older machines malfunctioned or were vandalized or broken into so regularly that managers decided the pocket change was not worth it and they had the dispensers removed.

However, the menstrual equity movement is starting to change this. It has sent out a call to building managers, administrators, manufacturers, and correctional facility administrators that "personal care vendors," as Impact Products calls them, are needed once again.

Fortunately, this time a new generation of tampon-dispensing machines of different sizes and designs can be installed in women's restrooms. According to Tricozzi, the updated dispensing systems "address many of the problems administrators had with the old dispensing units. For instance, they have built-in safeguards to help minimize or eliminate pilferage; fewer parts and more durable parts, reducing malfunction issues; and some of these units can be adjusted quickly so that they dispense products for a charge or for free. "This last feature is an option many correctional administrators would likely welcome."

Will more state and city correctional facilities jump on the menstrual equity bandwagon? Most likely so.

Although the recent bill in Congress requiring each state to provide menstrual products to all female inmates and detainees at no cost did not pass, it appears that the BOP memorandum has produced enough momentum that the movement will gather steam. We can expect more and more correctional facilities to start installing these dispensers and/or providing these products for free.

References
[1] https://www.prisonpolicy.org/reports/women_overtime.html

Robert Kravitz is a frequent writer for the corrections industry.
---