Gangs Lure Members in Getting Foothold
By Don Kelley, Probation and Parole Supervisor, Montana Department of Corrections
Published: 10/11/2010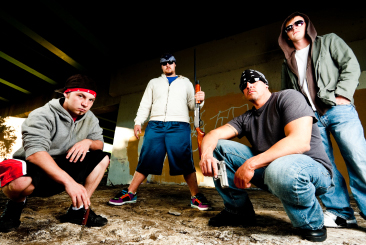 Gang issue reaches into corrections - Part II
This five part series is intended to provide insight into the history, function and hierarchy of some of the most violent of worlds.

The most significant threat that gangsters present to the community is that once a gang takes hold, it is there forever. It is almost impossible to eradicate gangs once they gain a foothold.

Gangs present the community with an unacceptable level of risk. The violence that commonly accompanies gangs makes victims of not only other gang members but also innocent citizens.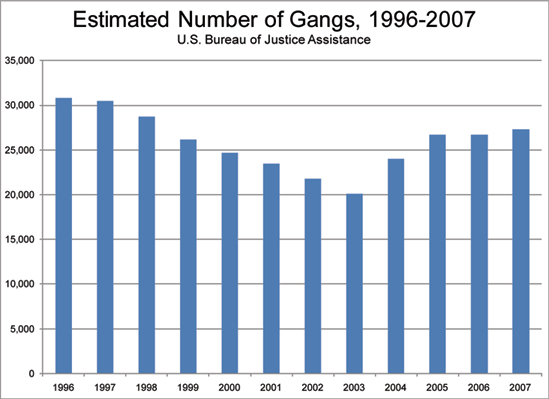 Youth are easy prey for the mentality of gangs. The lures of large amounts of ready cash, reputation and respect of other gang members, and fear from citizens are hard to combat. Once into a gang, members will spend the rest of their lives either involved in criminal activity or attempting to extract themselves from the clutches of the gang.

The violence of the gangs is not discriminatory or reserved for other gang members.

A drive-by shooting does not take into account the 3-year-old child playing in the yard two blocks away that gets hit by a stray bullet. A crack-selling dealer does not consider the food that he takes from the mouth of the 8-year-old child of the addicted parent. The addict does not recognize the damage she does to her daughter as she prostitutes herself to get money for more drugs. She does not see the squalor that she helps to create because she does not care anymore.

A common term for crack, heroin or morphine addicts is a "skell," which is short for skeleton and an appropriate description for someone with little left – only bones, no soul or heart.

The only purpose for gangs is drugs, money and guns. They serve no peaceful use. If an organization were peaceful or an asset to the community, it could not be a gang.

Gangs reach into our homes when we allow them to get a foothold into our community. When our high schools start to have problems that we know are indications of gang activity, the administrators are hesitant to take strong anti-gang measures until it is too late. Law enforcement may not be well enough informed to identify gangs or the identifiers that accompany them into a community.

One individual I know described his initial involvement and "jumping in" to a gang this way

"Where I come from, it got so bad in school that I was afraid to see a black man just walking down the street. I was a white boy in a black and Mexican neighborhood. You couldn't get away from the stuff; even the teachers were afraid….

Every day I'd get beat up so I started to hang around with these guys I knew were involved with it all, you know. I hung out with them for awhile and the blacks kind of left me alone, you know. My dad used to be kind of mean once in awhile when he was drinking and stuff, so after I started to hang with these guys, my dad kind of left me alone, you know.

Well, these guys told me that, you know, since I was always with them anyhow and that I was eventually going to end up as one of them that I should just jump in and get it over.

So one day after school we just kind of went to an empty lot and they jumped me in, you know. When I got up I just felt, like, great and all that. I just went like crazy for a minute. I really never felt like that before, like I really belonged, you know.

Well, the guy that he kind of ran things, you know, told me that since I was white that I had to be jumped in by everybody and that if I didn't that the jumping out would probably kill me, cause it was much worse a beating to get jumped out than it is to get jumped in.

So they just kind of took me way down into Spanish town in San Bernardino and I got jumped in again. After awhile I thought that I could just get out of it all by leaving and coming here to Montana so far away from it, you know. Well I couldn't, and so now I'm here in prison."

When you see how easily these people become involved in the gang mentality and how deeply into it they are, it leaves you with a sense of hopelessness that we can be effective in stopping gangs from taking over.

Nothing could be further from the truth. We can be effective. We can make a difference in our communities simply by being involved. We do not have to allow gangs to gain so much power that they hold hostage an entire community. We do have a choice.

EDITOR'S NOTE: This is the second in a series of articles, reprinted with permission, about street gangs and motorcycle clubs in Montana, issues for both correctional officers and probation and parole officers.

Part I - Street Gangs Got Start in L.A.

Part III - Biker Gangs Have Deep Roots . br>
Part IV - Three Bike Gangs Dominate Montana .

Part V - Hells Angels not big force in Montana
---